What a great way to wrap up quarter 1 with our Core Carnival!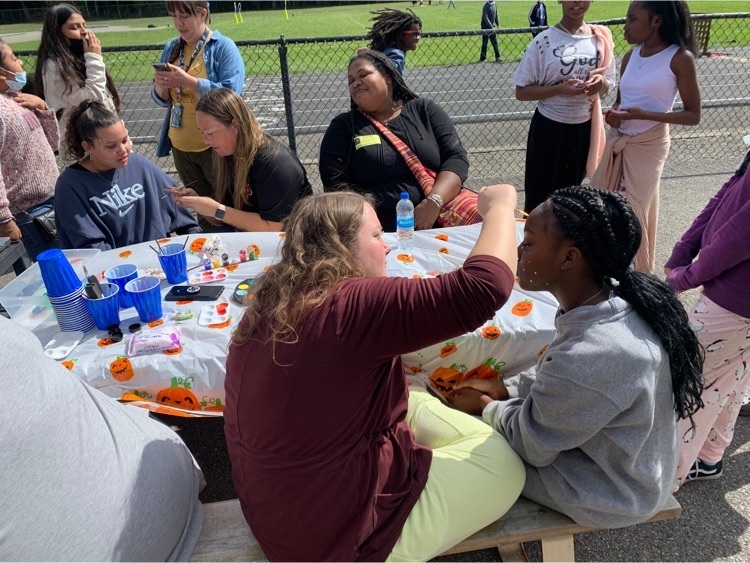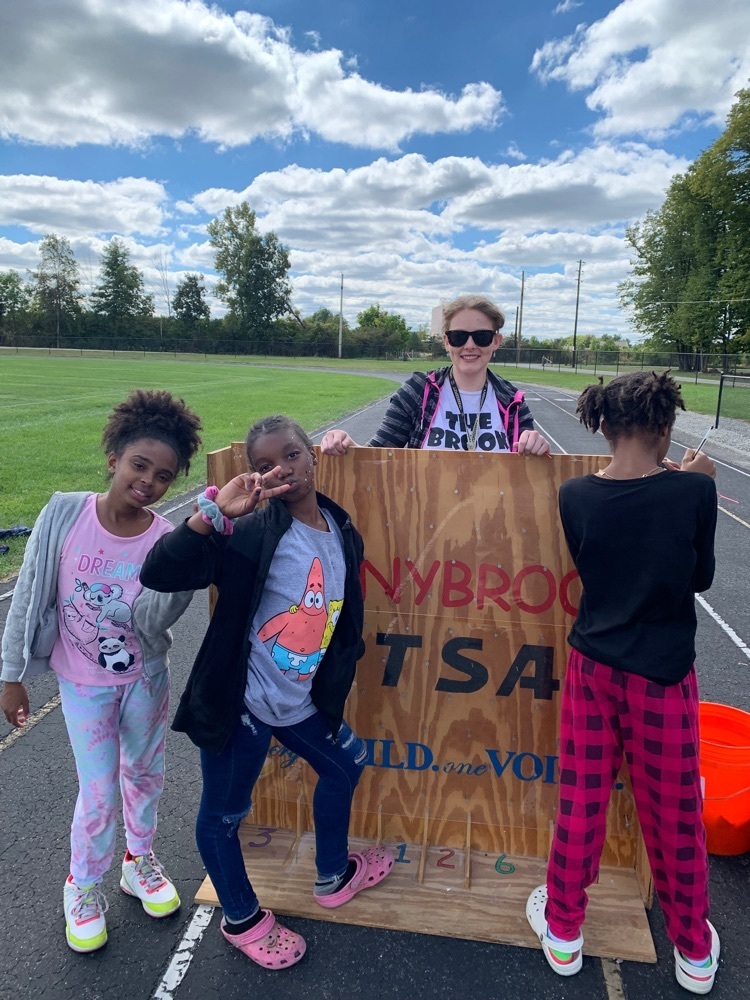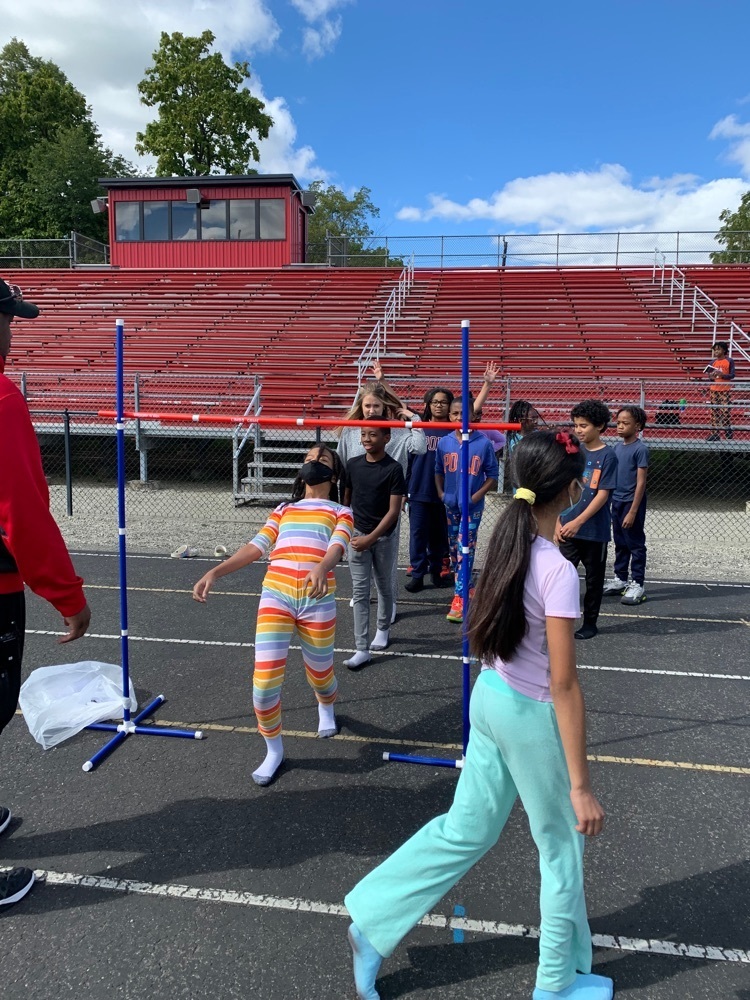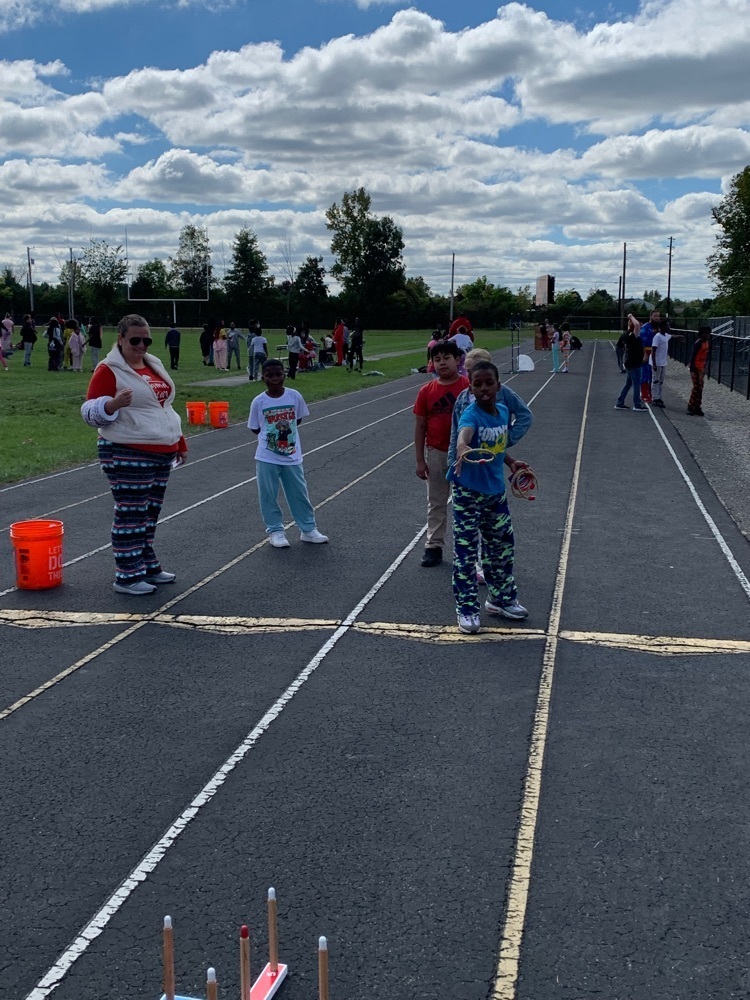 8th graders participated in JobSpark today. So many awesome careers to explore!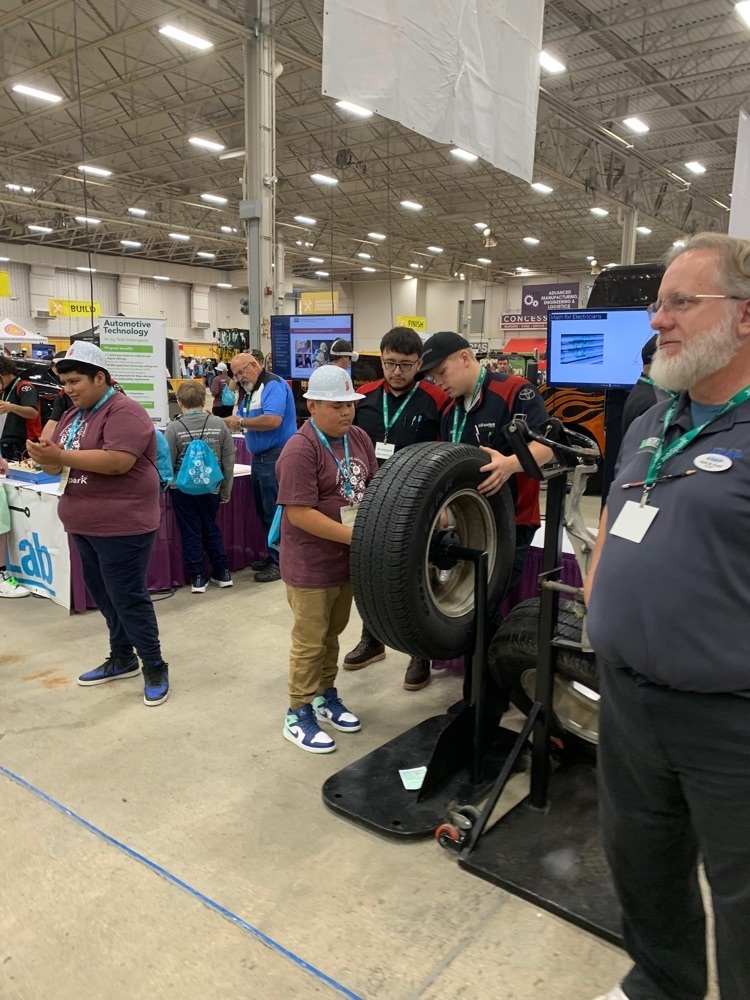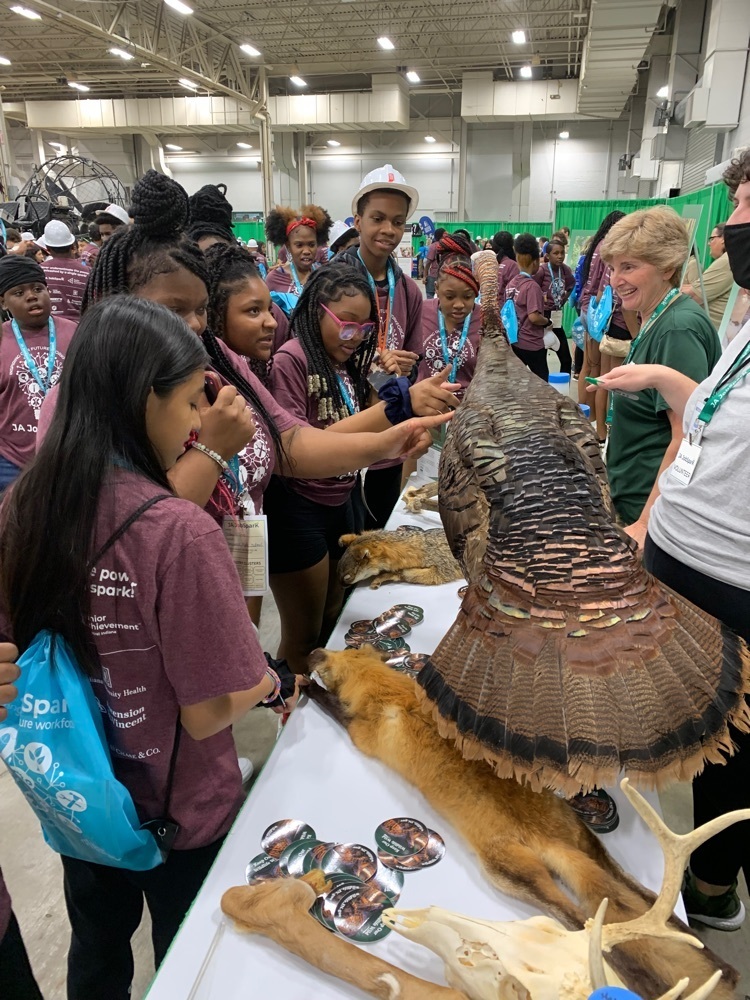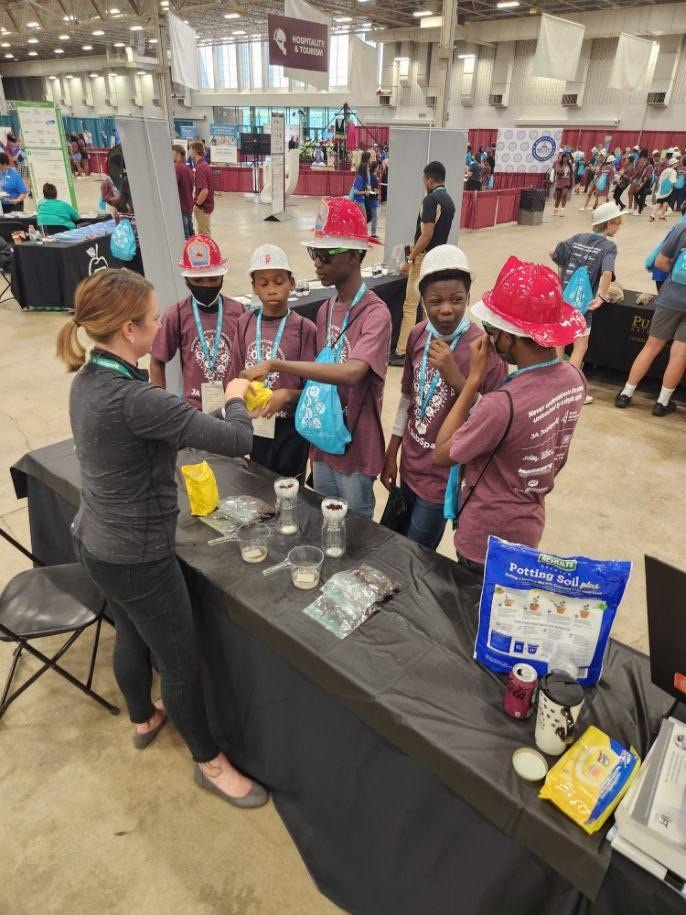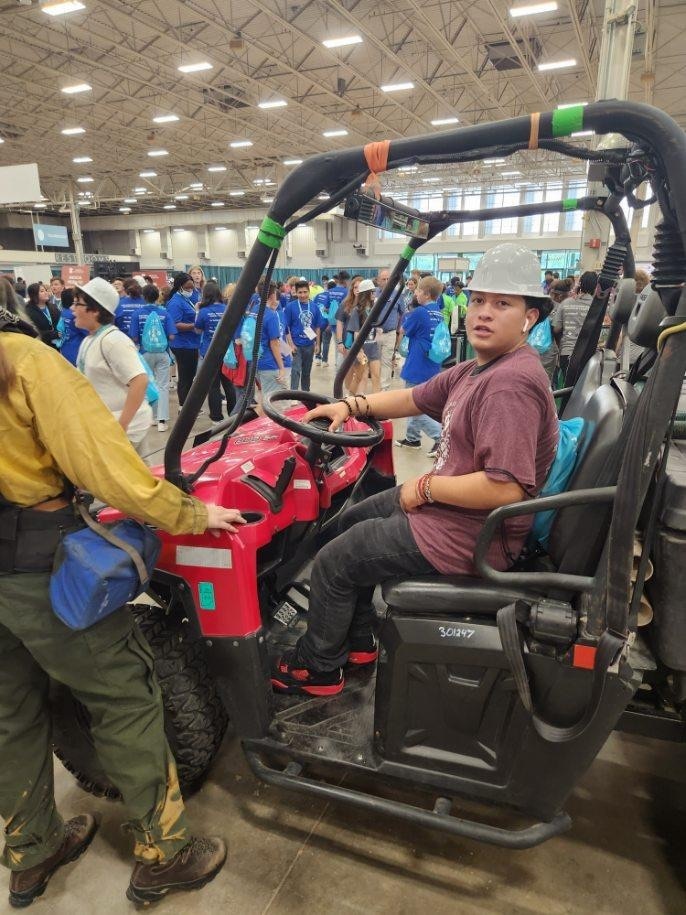 Mini concert by our advanced choir, orchestra, and band students!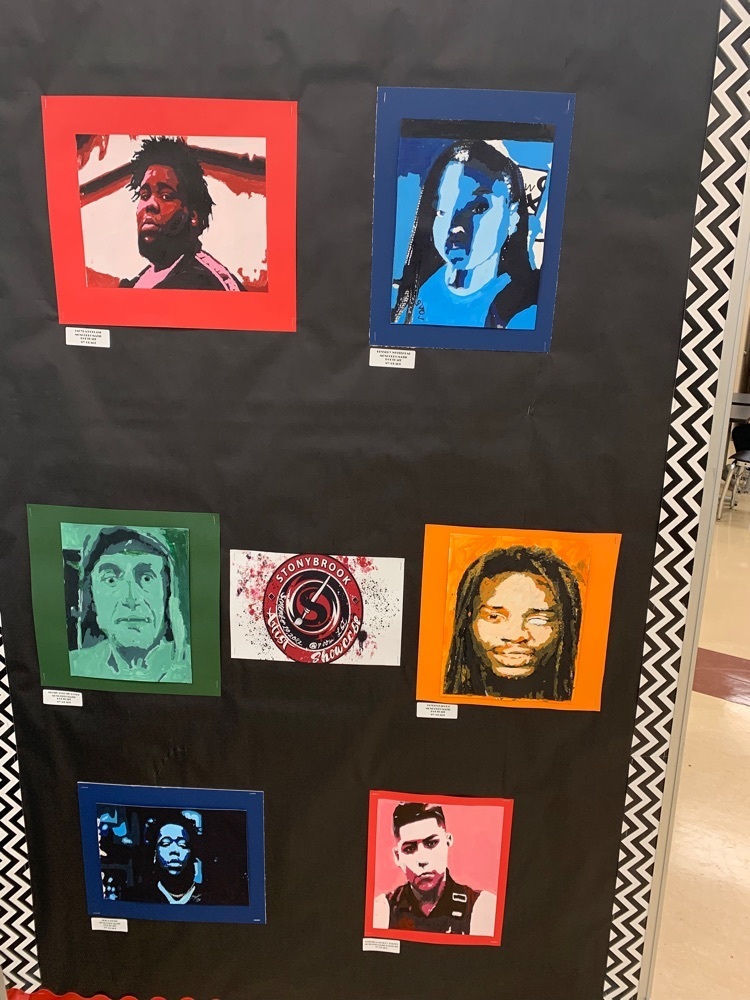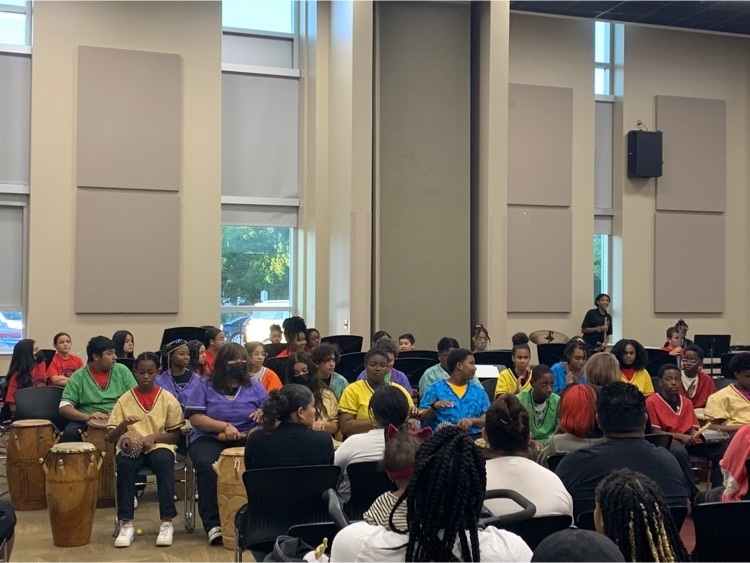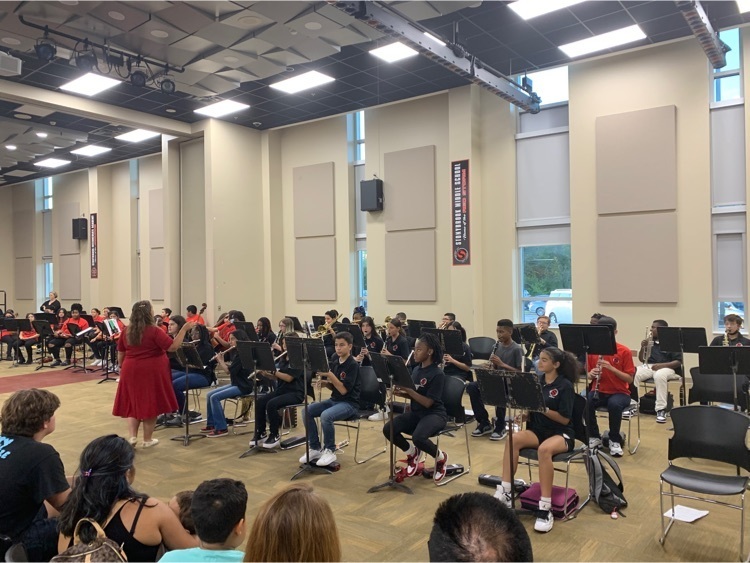 Stonybrook cheerleaders representing in Friday's "Homefest" parade.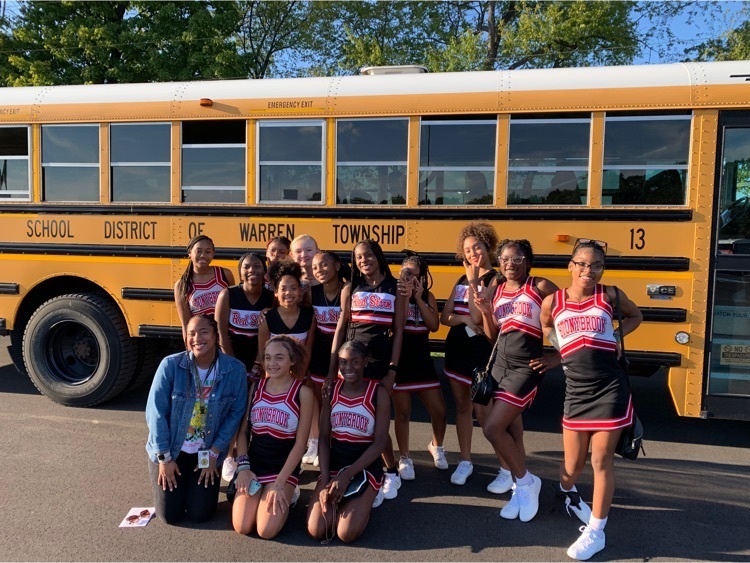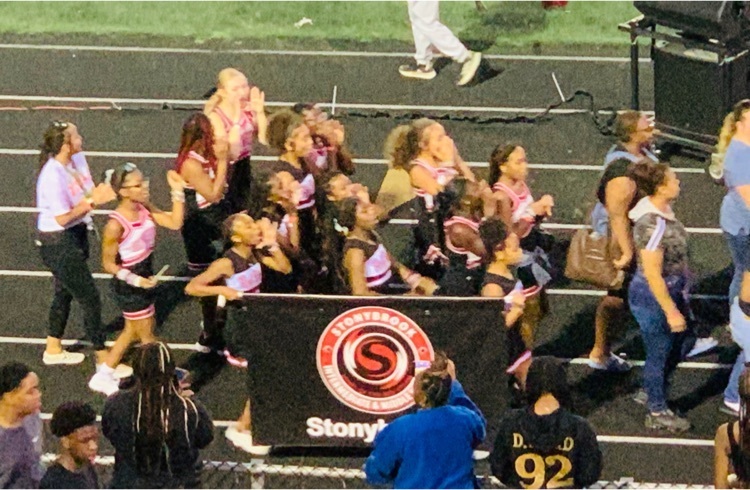 We loved celebrating our students of the month with Kona ice on Friday!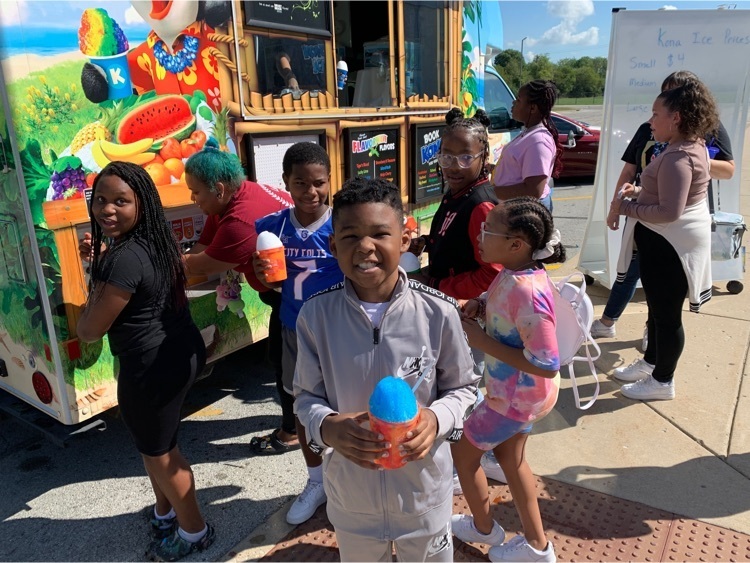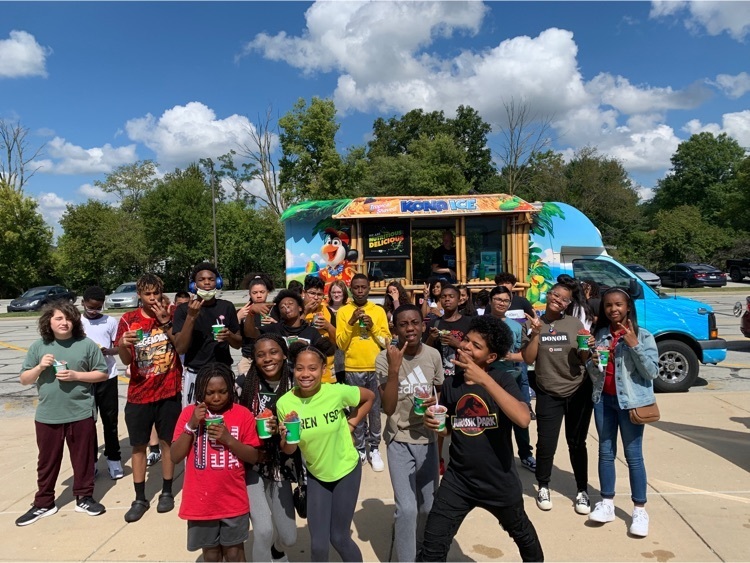 Our motto here at Stonybrook!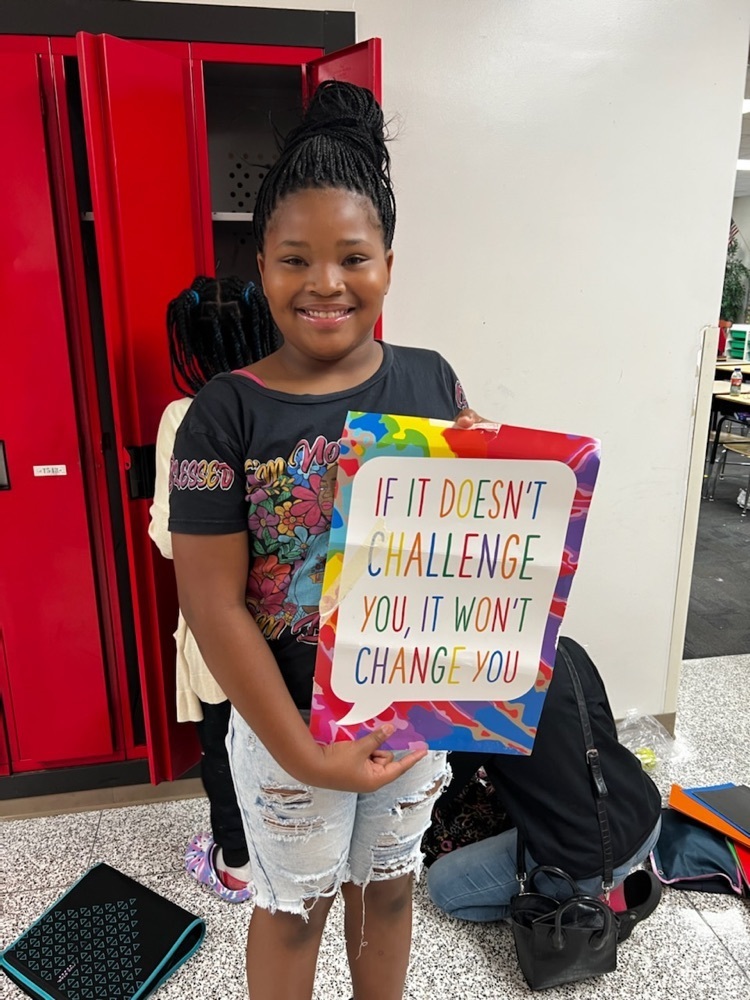 Loving on our Teachers with Taco Tuesday at the Brook!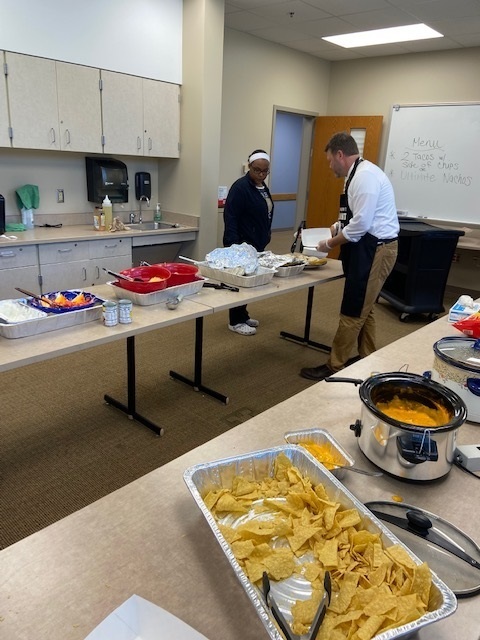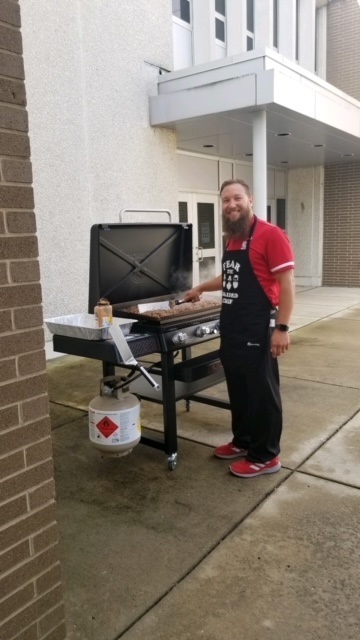 Principal Reedy teaching students fractions.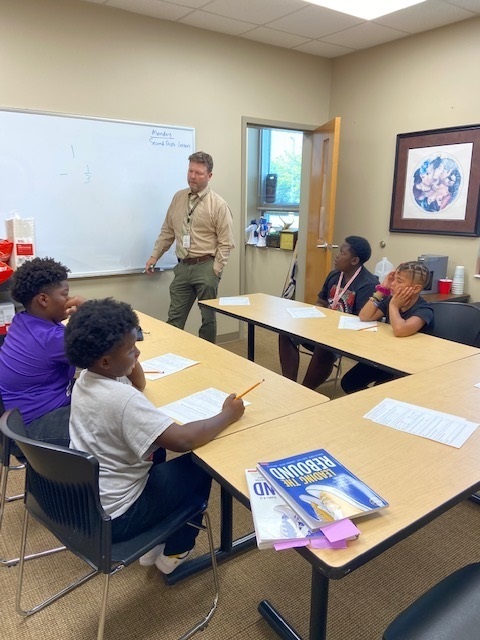 Students in Ms. Mimms's class testing out their boat design by seeing how many pennies it can hold and still stay afloat.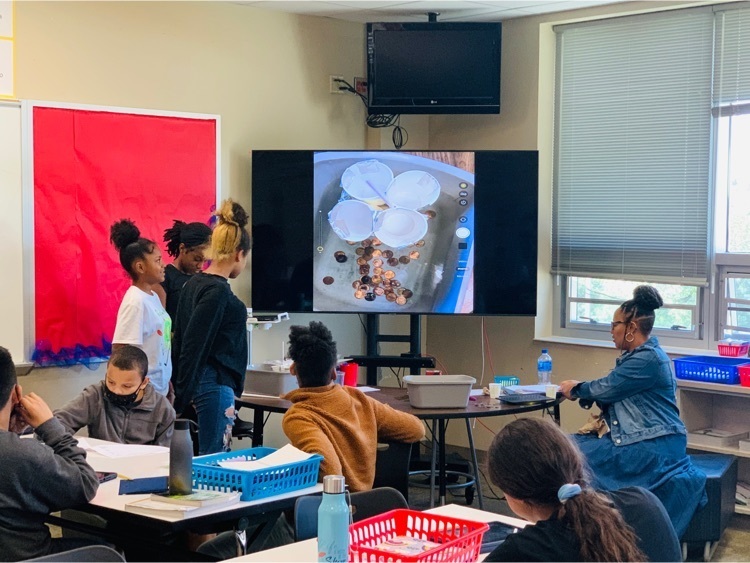 Perfect night to kick of the first home games. Let's go Red Storm!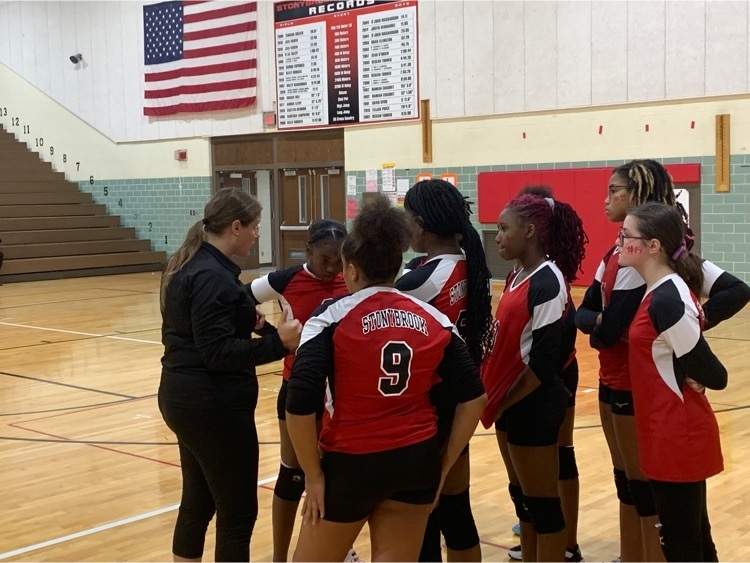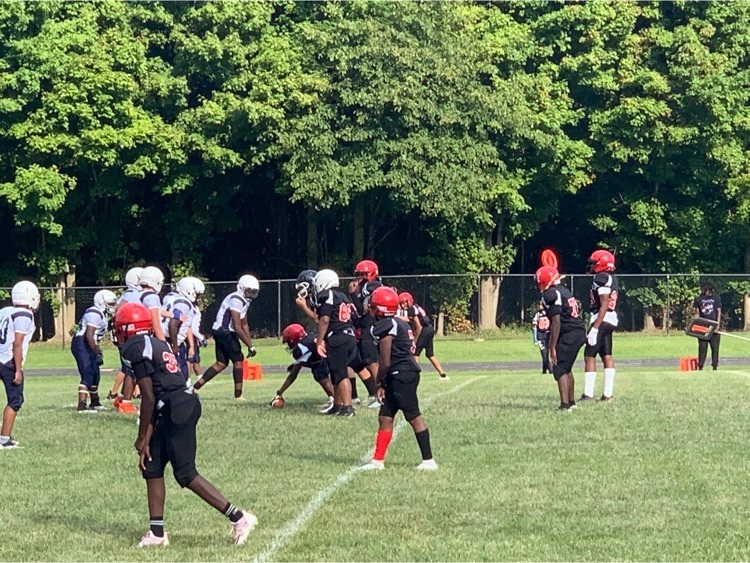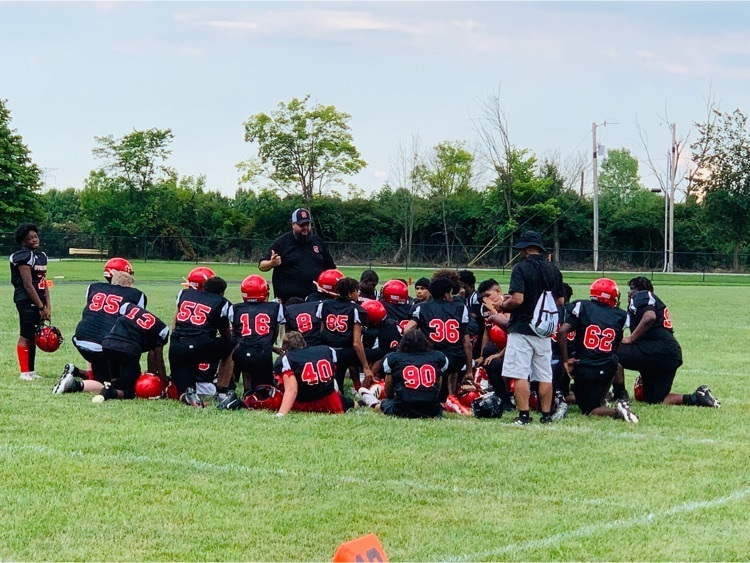 Our percussion class has doubled this year. We're super excited about their potential!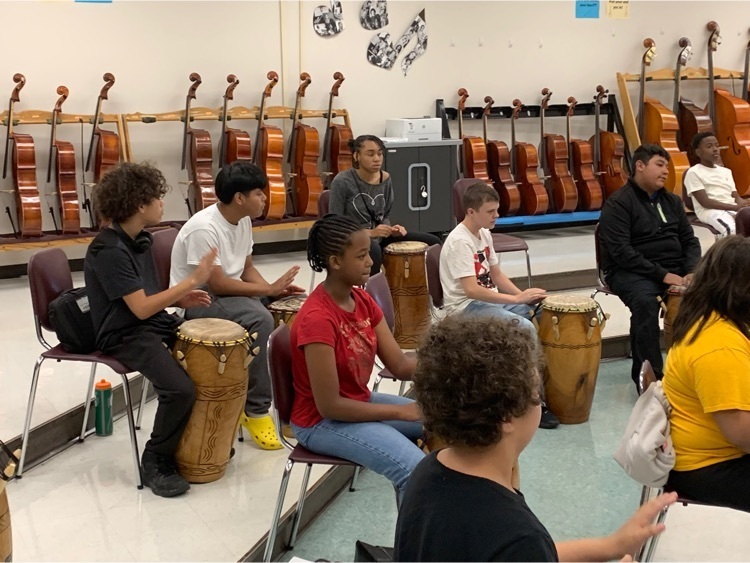 Ms. Kurz's class diving into the text and looking for evidence.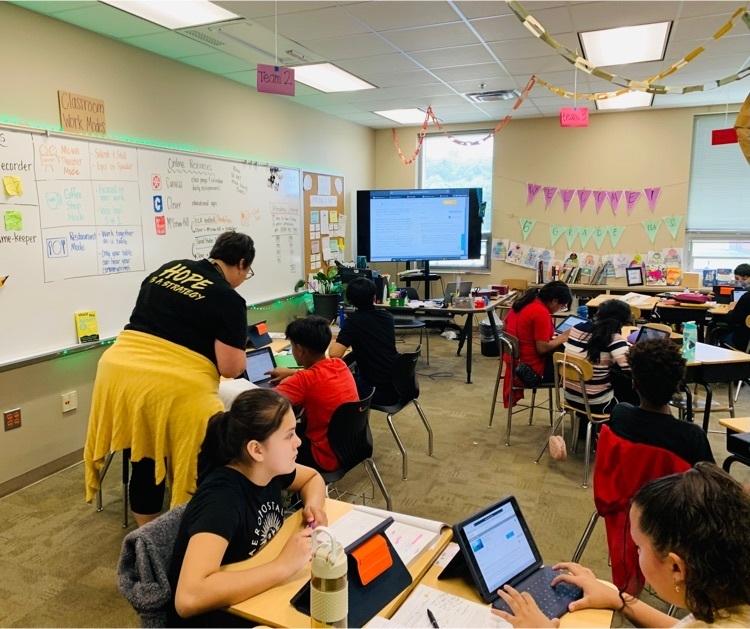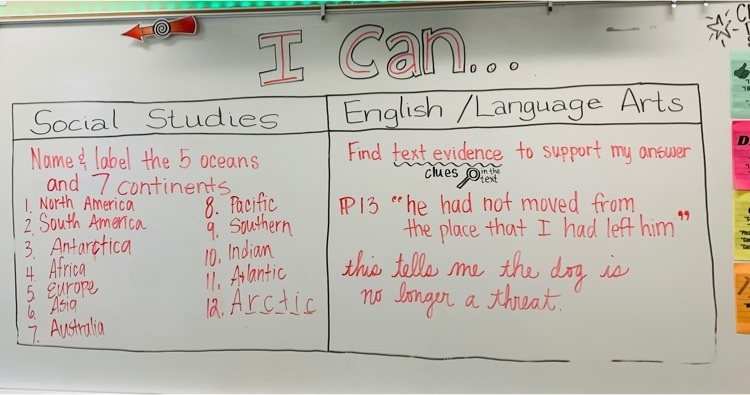 Twenty minutes of reading independently per day is magical for growing student minds!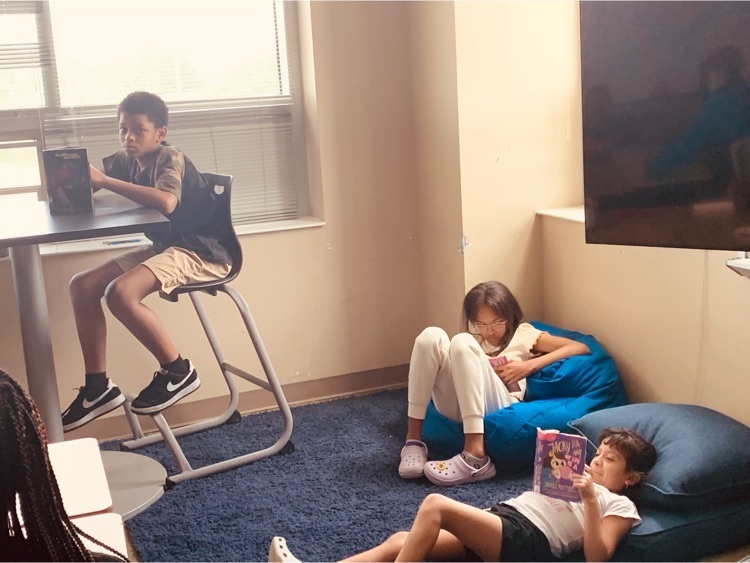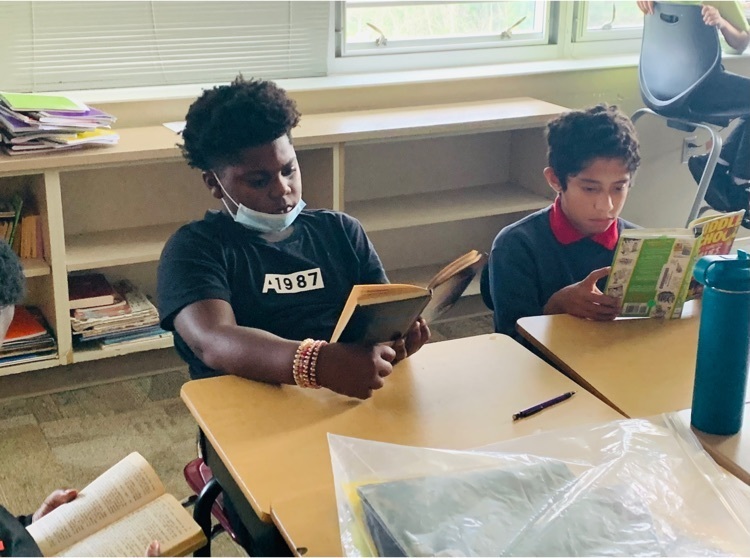 Mr. Taylor having one on one NWEA data talks before math testing begins tomorrow.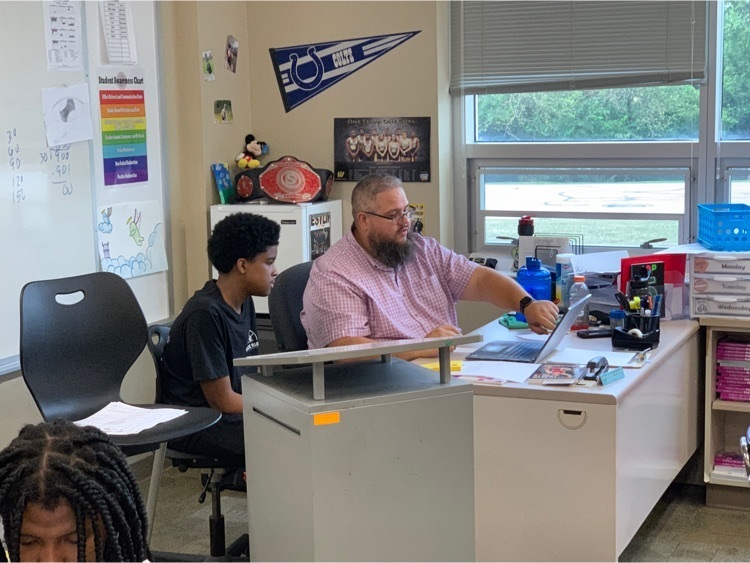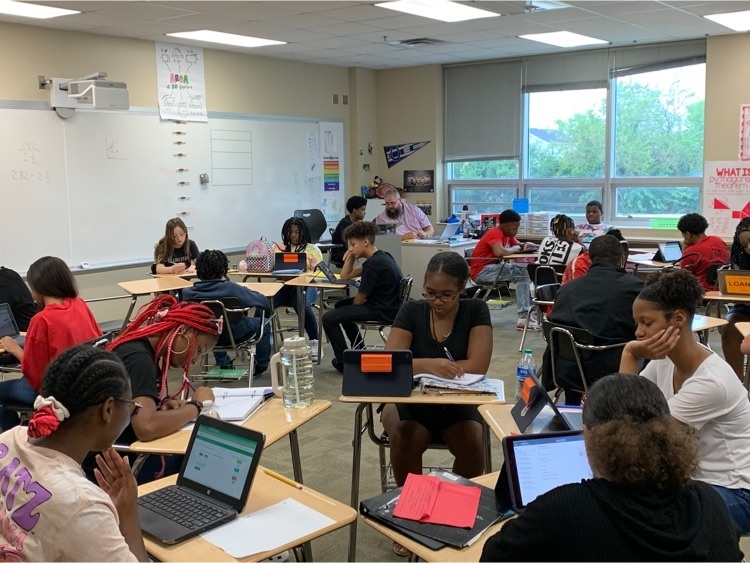 Many hands make light work!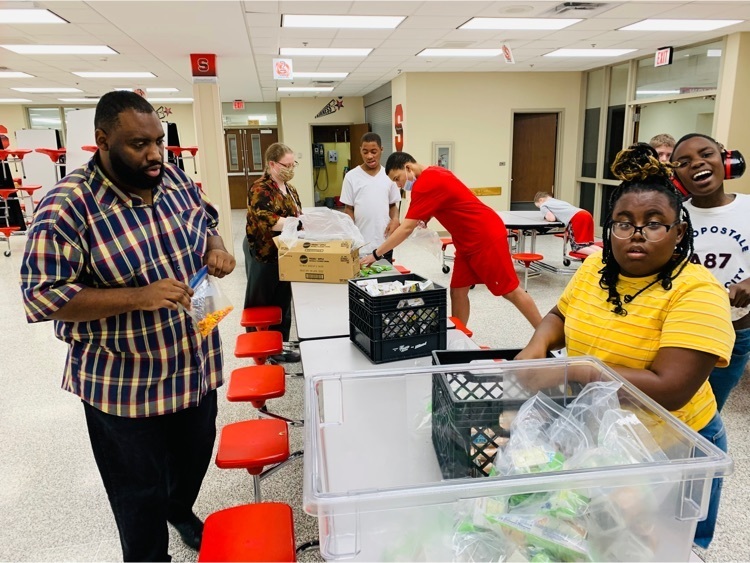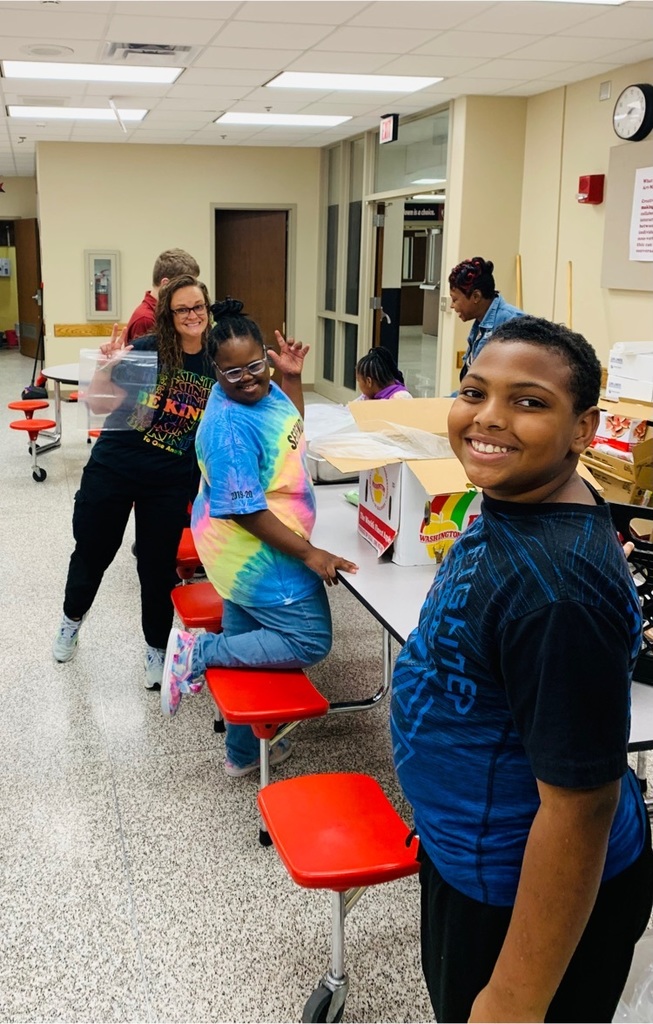 We're off to a great start! Lots of smiles in our first week.
Stonybrook Teachers are ready! We can't wait for our students to return tomorrow!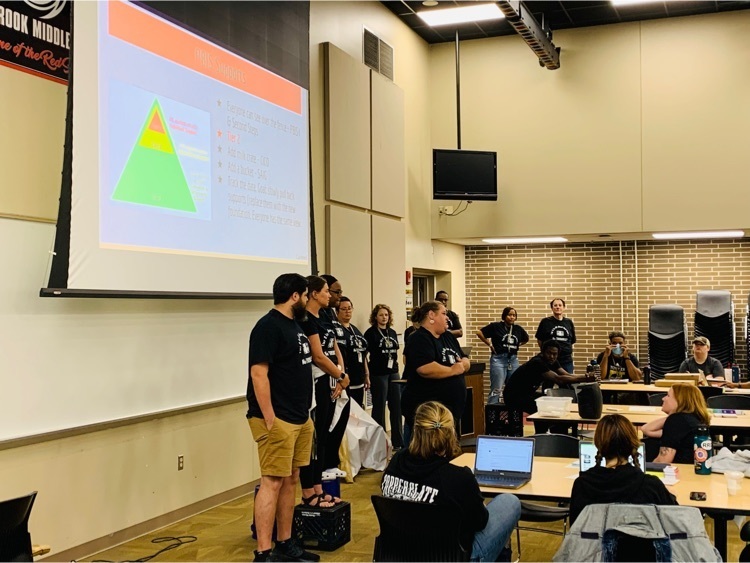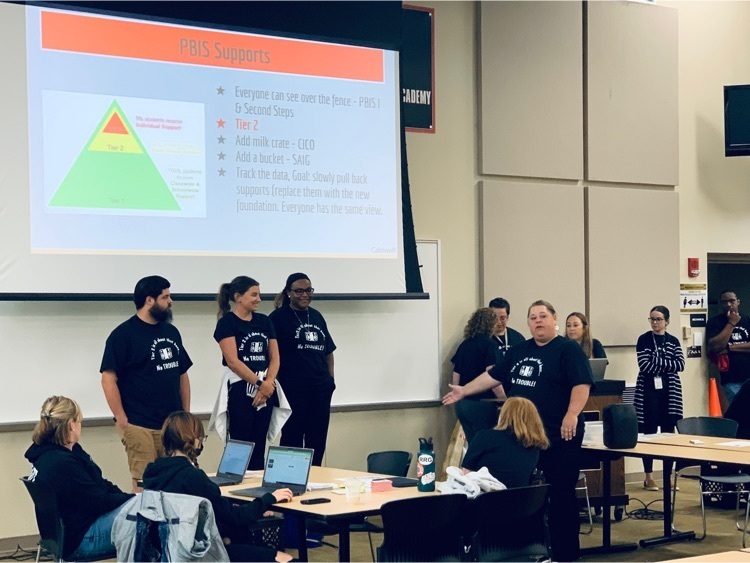 Just a friendly reminder for the Immunization Clinic being held at Moorhead Community Resource Center on Monday, July 18th from 3-6pm. For more information on this clinic, inlcuding registration, please visit the LIVE FEED on our website, warren.k12.in.us.

MSD Warren Township is seeking outstanding teachers/staff for the 22-23 school year. Warren is a great place to work & provides highly competitive salary/benefits. Interested candidates can scan the attached QR code, contact our HR team at 317-869-4300 or visit warren.k12.in.us.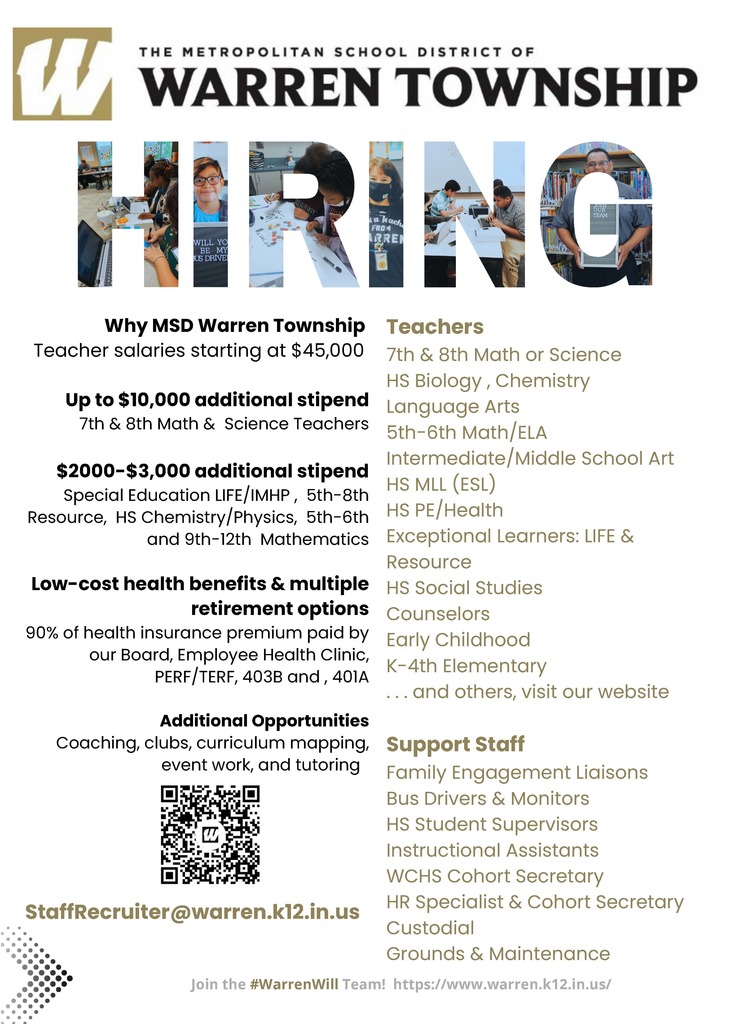 MCRC's 2nd Annual Back to School event is being held at Moorhead Community Resource Center, 8400 E 10th St., on Tuesday, July 12th from 5:00 - 7:00. All MSD Warren students and families are welcome. See flier for additional details.