September 28, 2022
Good afternoon Warren Students, Families, and Staff,
We have a couple of important announcements for the week of September 28, 2022.
I would like to again thank everyone for their flexibility and patience in regards to the early release on Monday. Our #WarrenWill was shown throughout the District and community!
The end of the first grading period was September 23rd. 1st quarter grades will be available in ParentVue starting on Monday, October 3rd, and a reminder that parent-teacher conferences are Thursday, October 20th. Information is being shared through teachers and each individual school.
Please remember that the due date for textbook rental assistance applications is this Friday, September 30. Textbook rental invoices were distributed earlier this month through mail and ParentSquare. To apply for textbook rental assistance, please visit www.lunchapplication.com. Paper applications are available at your child's school. Families who are not eligible for assistance may pay their invoices through ParentVue. If you have questions, please contact Linda Sponsel at 869-4300.
MSD Warren Township, in partnership with the Indiana Immunization Coalition, will be providing a clinic to accommodate flu shots, immunizations required for school-age children, and the COVID vaccine for individuals 5 years and older on Wednesday, October 19th at Moorhead Community Resource Center from 3:00 - 6:00 p.m. Families are encouraged to pre-register for this event. The registration link for the immunization clinic is patients.vaxcare.com/registration. After clicking on the link, enter the enrollment code, IN65942, and then select Warren Schools-10/19. Linked here and below are the required immunizations for school-age children for the 22-23 school year.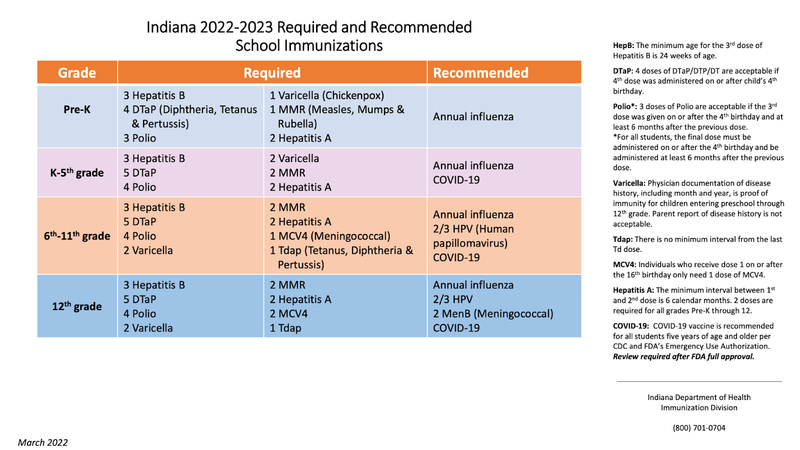 When we return from fall break, our Warren Central High School Performing Arts program will be performing their fall play, The Play That Goes Wrong, Thursday, October 20th, Friday, October 21st, and Saturday, October 22nd, at our Warren Performing Arts Center. Tickets can be purchased at wcperformingarts.com.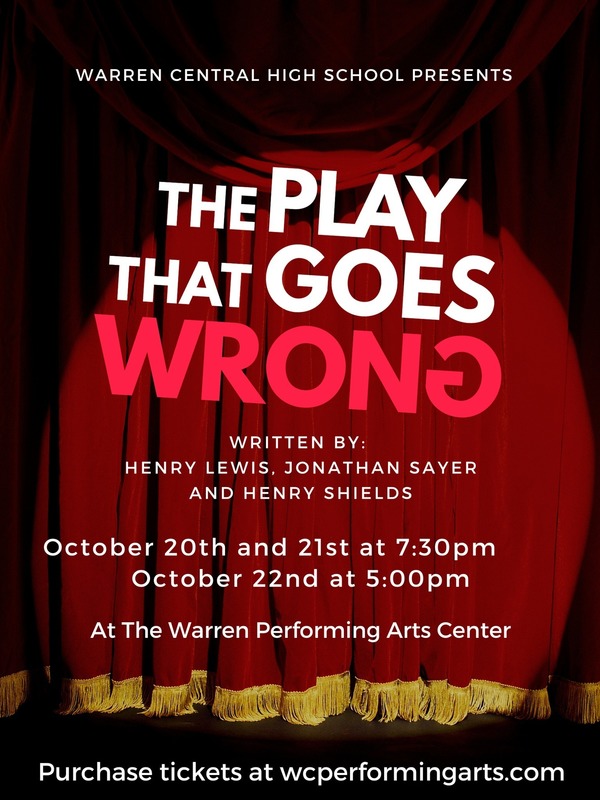 As we head into fall break for the next two weeks, I also would like to express my appreciation to our students, families, and staff for a great first quarter of the school year. I hope the next two weeks provide a slower pace filled with quality time for self, friends, and family. Thank you for your continued investment in Warren students, staff, and schools.
Together…#WarrenWill grow our students.
Dr. Tim Hanson, Superintendent of Schools for MSD Warren Township