ONLINE PARENT/STUDENT ACCESS
Parents/guardians and students attending Warren schools have online access to courses, grades, attendance, discipline, and academic history that is stored in Tyler SIS, our student information system. This information is real time and is available 24 hours a day from any location as long as you have access to a computer and Chrome, Internet Explorer, or FireFox. You can access Tyler SIS by clicking on the link below, entering your username and password, and clicking LOGIN.
Parents/guardians, if you need a username and password, click here for a form to request access>>>
STONYBROOK LEADERS
Stonybrook staff recently returned from a trip to Harvard University's Urban School Leadership Institute. They had the opportunity to learn from some of the most inspiring practitioners and professors and are excited to come back home and share what they've learned. Next to Texas and New York, MSD Warren (Indiana) had one of the largest teams. We had the most diverse team out of all of the states represented, as Stonybrook was the only school who brought an instructional team made up of teacher leaders.
TWENTY-FIRST CENTURY SCHOLARS PROGRAM
The Twenty-First Century Scholars Program began in 1990 as Indiana's way of raising the educational aspirations of low- and moderate-income families. The program aims to ensure that all Indiana families can afford a college education for their children.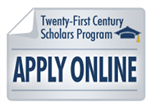 Income-eligible 7th and 8th graders who enroll in the program and fulfill a pledge of good citizenship to the state are guaranteed the cost of four years of undergraduate college tuition at any participating public college or university in Indiana. Click the link below to find out more and to apply online.